June Regular School Board Meeting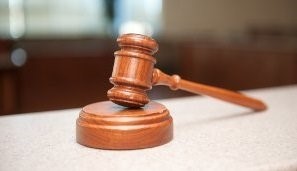 DATE: Tuesday, June 13, 2017
TIME: 6:00 P.M.
LOCATION: Inverness Elementary School
1101 Oak Street • Inverness, MS 38753
---
Inverness Elementary School's Physical Education department is proud to announce that we have 5 Project Fit America Kong - Elite National Record holders. Our 5 students hold the 1st, 4th, 5th, 6th, and 7th places in running an unbelievable time in the 1/4 mile run.
We are featured nationally on www.projectfitamerica.org: Go to the website, look to the right and select Chart and Challenges then look at the top and select 1/4 mile run. It'll take you to the names of our students. Pictures are being uploaded as well.
The physical education department at IES is doing our very best to develop well rounded students.
---
Message from the Principal
With the recent run of perfect, sunny weather, spring fever is now officially upon us! As you know, students may begin to lose focus on academics and start to become a little more social during this time of year. Please work with us to communicate with your child that it is important to stay focused until the end of the year.
In addition to state testing, we have a lot of fun end-of-the-year activities planned. Please work with us to make certain that these last few weeks of school go as smoothly possible. If you have concerns regarding anything specific to your child, please follow the communication protocol that was sent home a few weeks ago. Also, please review behavior and academic expectations with your child to help reinforce positive results.
I would like to sincerely thank everyone for supporting our school throughout this year. We hope with your support that we have done what is necessary to achieve our goal of obtaining the state defined school accountability rating of SUCCESSFUL. If you have any suggestions or comments regarding needs or changes for the 2017-2018 school year, please do not hesitate to contact me to set up an appointment. I will gladly consider your suggestions.
It has been a pleasure serving the students, families, staff and community of Inverness. I am looking forward to an AWESOME 2017-2018 academic school year and working with all of you again!
Educationally yours,
Brenda Singleton
---

Upcoming Events
05/12/2017 Prom -7:00pm-10:00pm

05/16/2017 Athletic Award Banquet-6:00pm

05/17/2017 Pre-Kindergarten Graduation-10:00am

05/18/2017 May Day-10:00am-3:00pm

05/23/2017 8th Grade Promotion Ceremony- 6:00pm

05/25/2017 General Academics Awards Program-9:00am
Students MUST come to school on this day. Students' last day of school (1:00pm dismissal)
---
Students & Parents
QUICK LINKS TO STUDENT AND PARENT INFORMATION
---
---
ACCELERATED READER
Accelerated Reader 360 has high-interest nonfiction articles with instructional skills practice activites and AR Quiz built into every article.
---