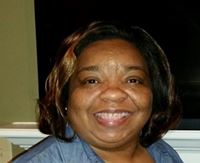 Mrs. Naomi Fant - Ivory
Inverness Elementary School
School Counselor
662-265-0011

It's great to be back for another year supporting students, teachers and families academically, socially and emotionally. My name is Naomi Fant-Ivory and I will be your child's school counselor. I am available daily to help students, parents and teachers.

I will provide a number of different services to support students throughout the school year.

Classroom Guidance- I will be conducting class guidance lessons in grades K-8 that address social emotional skills, academic success and careers.
Small group counseling- groups run about 3 times each year and may include topics such as social skills, changing families, anxiety, and school success.
Individual counseling- Please be aware of my respect for confidentiality in dealing with any issues that arise during the school year.
Support to parents and teachers

Each month we will have a different character education word. The month of August the words were respect, responsible and safe. The word for September is Self- Control.

I hope we can work together to make this year great.

I am available to students, parents and teachers Monday - Friday 8:00 -4:00
Tips for Starting the School Year Successfully!

Responsible is a learned behavior! It takes time to teach responsibility and it requires time to teach. With practice and clear expectations, you can teach your child to become a responsible learner. Here are some examples for ways you can teach your child to be a responsible learner:

Get lots of rest - Setting up a regular bedtime and wake-up routine will help cut down on stress and is crucial to prepare your child for success.
Talk about it - Talk to your child about why school is important. The more you show how much you value education, the more your child will see the importance of making school a priority.
Involve your child in daily routines - Let your child pick out his or her clothing the night before, choose the spot for the backpack, or help make lunch for the next day.
Giving your child small things to be responsible for now will help him or her become more independent later!
Set a regular schedule for completing homework - Helping your child with homework and making it a priority is an effective way to show interest in what he or she is learning at school.
Communicate - Talk to your child's teacher to alert him or her about any changes that may impact your child at school. The teacher can also alert you to anything that may be happening with your child!

Mission Statement

The counseling department at Inverness Elementary School provides a comprehensive and global school counseling program, focusing on academic, personal/social and career development within a safe, supportive, caring and nurturing environment, so that all children achieve success in school and are prepared to lead fulfilling lives as responsible members of society.

Vision:

A community of terrific globally-minded learners.

Bullying is unwanted, aggressive behavior among school aged children that involves a real or perceived power imbalance. The behavior is repeated, or has the potential to be repeated, over time. Bullying includes actions such as making threats, spreading rumors, attacking someone physically or verbally, and excluding someone from a group on purpose.